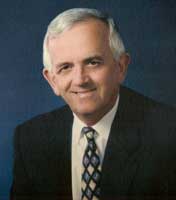 Bill Sims
Title: Former President
Organization: Retired
Committee Position: Member
Bill Sims has owned several companies in the attractions/entertainment arena with operations in Florida, Virginia, and Maryland. The corporations that Sims owns also have a relationship with Ripley's Entertainment; with the opening of his first Ripley's Believe It or Not! Museum in Ocean City, Maryland in 2001. After record?setting performance in Ocean City his first year, Sims added franchise rights for several other Ripley's museums. He opened his second Ripley's museum in Key West, Florida on July 6, 2003, and a third location opened June of 2006 in Panama City Beach, Florida. Sims has owned, operated and managed various water parks for many years. He was an owner of the Ocean Breeze Water Park in Virginia Beach, Virginia.

Sims is a charter member of the Florida Commission on Tourism, which spearheaded the nation's first public/private partnership of a state tourism promotion agency. Faced with declining resources and growing competition, the State of Florida Division of Tourism turned to the private sector for solutions. Sims led the charge, serving as Commission Chairman from 1993 through 1996, driving landmark legislation through state government that created what is now known as VISIT FLORIDA.

Sims is a former Chairman of the most prestigious and largest theme park industry trade association in the world - the International Association of Amusement Parks & Attractions (IAAPA). After serving many years in volunteer service with IAAPA, his accomplishments and achievements were honored with his designation as Chairman during 2000 and 2001. During his term of office, IAAPA enjoyed unprecedented growth despite unparalleled challenges. Sims currently serves as Past Chairman, member of the Board of Directors, and member of the past chair advisory committee.