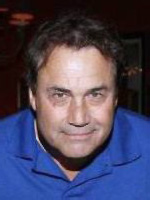 Kerry Morrissey
Title: Director of Special Projects
Organization: Ocean Properties Hotels and Resorts / Opal Collection
Committee Position: Member
Kerry Morrissey has served for more than 30 years with Hospitality South Management, LLC, providing services to luxury hotels, including those marketed internationally as Ocean Properties Hotels and Resorts and the Opal Collection (ophotels.com). The company, based in Delray Beach, has more than 50 properties throughout Florida. These hotels include properties branded by Marriott, Hilton, Starwood and IHG and independent hotels and resorts marketed as the Opal Collection. The hotels are located throughout the state, on both the East and West Coasts and in the Florida Keys.

In his role as Director of Public and Community Relations, Morrissey oversees multiple PR agencies in the state and works with media throughout the nation and world to actively promote the hotels and resorts as well as the destinations in which they are located. Morrissey works closely with VISIT FLORIDA, as well as the CVBs in which his properties are represented including: Discover The Palm Beaches, Visit Sarasota, Greater Fort Lauderdale Convention & Visitors Bureau, and more.

Morrissey is an active member of the state-wide tourism community and leads Ocean Properties' extensive community outreach efforts. He has served on the board of multiple organizations including the last five years with the Florida Restaurant & Lodging Association. Other board involvements have included the Delray Beach Chamber of Commerce, the Greater Boca Raton Chamber of Commerce, the Delray Beach Library, and Camp Boggy Creek. He is actively involved in the local chapter of the American Cancer Society and Lynn University. A native of New England, Morrissey has lived in South Florida since the 1980s.