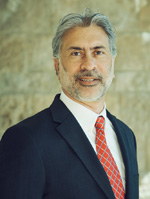 Ernesto Díaz
Title: Chief Experience Officer
Organization: The Auto Club Group
Committee Position: Chair of Marketing Council
Ernesto Díaz is the Chief Experience Officer at The Auto Club Group (ACG). In his current role, he oversees strategic insight discovery and marketing strategy implementation for one of the largest AAA clubs in the United States.

His experience spans more than 20 years studying consumer behavior and building successful marketing programs for two of the most recognized and respected membership brands in the US -i.e., AAA and Sam's Club.

During his tenure, Díaz has led both organizations through a transformation of their marketing and analytical practices resulting in competitive strength and substantial value creation. Besides his ongoing work leading and implementing large scale business initiatives, he spends much of his time developing a new generation of marketers and data scientists for The Auto Club Group.