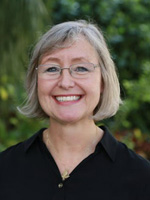 Helena James-Rendleman
Title: Head of Finance
Organization: JetBlue Travel Products
Committee Position: Member
Helena James-Rendleman is head of finance at JetBlue Travel Products, a subsidiary of JetBlue Airways Corporation, which consists of the JetBlue Vacations brand (offering flight + hotel and flight + cruise packages) and other non-air travel products including Paisly, JetBlue's homegrown travel booking website. In her role, Helena is responsible for overseeing the finance, accounting and product operations for JetBlue Travel Products.

Helena has worked in the travel industry for nearly three decades. Prior to joining JetBlue Travel Products, Helena was director of finance at Fort Lauderdale-Hollywood International Airport (FLL) for nine years – during the time when FLL had undertaken a massive modernization to become the fastest growing major airport in the country. Prior to her time at FLL, Helena was part of the Virgin America founding team and served as director of budgets and profitability for five years. Helena brings many more years of relevant experience to her current role, having served as vice president - commercial and chief financial officer for tour operator SunTrips and vice president – finance for MyTravel North America, a worldwide travel company.

Helena attended Leeds Beckett University in Leeds, England and the Hochschule Bremen in Bremen, Germany and graduated with a joint degree in European Finance and Accounting and a German Business Degree. She qualified as a Chartered Accountant with Touche Ross (now Deloitte) and is a member of the institute of Chartered Accountants in England and Wales.

Helena loves to travel and have friends and family from Europe visit her in Florida. Having grown up in colder climates in England and Sweden, Helena has enjoyed living in Boca Raton for over 20 years. With Florida's fabulous beaches, outdoor lifestyle and easy access to the Caribbean, she is grateful to live and work where people come to vacation. Helena has a passion for animals and has adopted many dogs and cats from local shelters and rescues over the years.