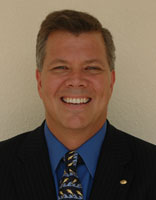 Andrew Hertz
Title: President, Dade Media Inc.
Organization: Dade Media, Inc.
Committee Position: Member
Andrew Hertz is the President of Dade Media, Inc. Dade Media operates billboards and other outdoor advertising from Tampa south to Miami. Prior to running Dade Media, Andrew worked at Miami Seaquarium for 22 years, the last 15 as the President and General Manager. During his time at the park, Miami Seaquarium reinvented itself with major upgrades and significant renovations. This has included the unveiling of Sea Trek and Dolphin Harbor, two of the park's main interaction programs.

Outside of his work, Andrew has served as a committee member, committee chair, or board member of several different organizations in the South Florida Community including both the Greater Miami Chamber of Commerce and the Greater Miami Convention and Visitor's Bureau. In addition to proudly serving the Florida tourism industry on the Visit Florida Board, Andrew is a Past Chair of the Florida Attractions Association and currently serves on the board of the Florida Attractions Foundation. And his passion for community and his love of college football intersected quite nicely when he became a member of the Orange Bowl Committee in 2001. Andrew is a Past President of the Orange Bowl, having served as Chair in 2013 for the 2014 Orange Bowl Festival and Game.

And while all of the work and outside activities certainly keep Andrew busy, his most important responsibility is to his family. Andrew met his lovely wife Jana when they were both volunteering for the Buoniconti Fund to Cure Paralysis. And as wonderful as marriage is, becoming parents was even more fulfilling and challenging as they welcomed Joshua and Alexander to the family.

Andrew feels very fortunate to live in paradise, to work with people he both likes and respects, to be able to make contributions back to the community that makes it all possible, and to have a loving family with which to share the ride.