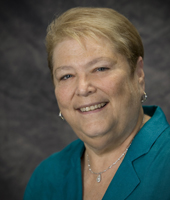 Nicki Grossman
Title: Former President
Organization: Retired
Committee Position: Member
Nicki Englander Grossman served as president of the Greater Fort Lauderdale Convention & Visitors Bureau from 1995-2016.

Ms. Grossman was elected to the Hollywood, Florida Commission in 1978 and elected to the Broward County Commission in 1982. She has served on the Board of Directors for the South Florida Super Bowl Host Committee, the Federal Reserve Bank of Atlanta's Travel and Tourism Advisory Council, American Coastal Coalition Board of Directors, and the Florida Commission on Tourism (where she was elected 2007-2008 Chair for VISIT FLORIDA).

In 2007, Grossman was inducted into the VISIT FLORIDA Tourism Hall of Fame. Ms. Grossman was named Top 25 Most Influential People in the Meetings Industry by Meeting News. She was also named one of the 100 Most Powerful Women in Tourism by Travel Agent and named one of the Top 25 Marketing Minds by the Hospitality Sales and Marketing Association International (HSMAI).

Nicki E. Grossman was born and raised in Miami Beach. She is married to retired Circuit Judge Mel Grossman and is the mother of three daughters and "nana" to eight grandchildren.