VISIT FLORIDA Marketing Planner Opportunity - Printed 05/25/2019
Welcome Center - Certified Visitor Information Center Program
Audiences: Consumers - Domestic
Markets: Florida
Program Types: Welcome Center
Dates: Ongoing
Commitment Deadline: N/A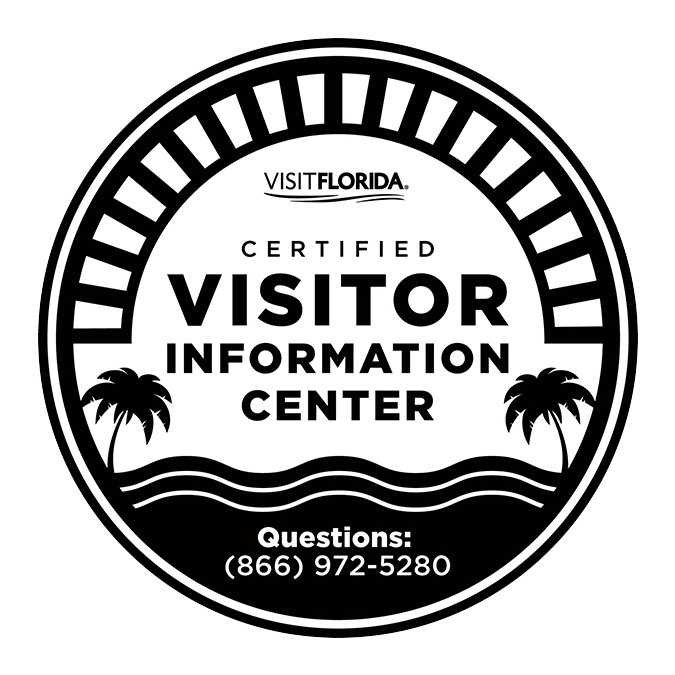 VISIT FLORIDA's Certified Visitor Information Centers (CVICs) program brings VISIT FLORIDA recognition to Welcome Centers around the state, providing these facilities and their staff with benefits that enable successful promotion of travel to and throughout Florida.
This is a FREE benefit for our VISIT FLORIDA Marketing Partners
As a CVIC, your Visitor Service facility can receive the following benefits:
One additional free 4" x 9" brochure display at the VISIT FLORIDA Welcome Center(s)
Bulk quantities of the VISIT FLORIDA Vacation Guide and Florida Map
Listing on the Florida Transportation Map, VISIT FLORIDA Vacation Guide and on VISITFLORIDA.com
Statewide Information Specialist Certification offered to all of your Visitor Service facility employees
VISIT FLORIDA Certification signage can be displayed at your CVIC to distinguish the facility as an Official Visitor Information Center
A compliance telephone number will be displayed at your CVIC to monitor potential visitor concerns
Access to a State of Florida network with other tourism professionals to assist in areas of operations, marketing, public relations, among other disciplines
A CVIC must operate a Florida Welcome Center providing visitors with area brochures and information. They must also be a VISIT FLORIDA Marketing Partner that displays their brochure in one of the Official Florida Welcome Centers, open-year round a minimum of 5 days a week, have public parking and restrooms, and must either be a public entity or backed by a local visitor bureau, governing body, or visitors bureau which has jurisdiction over the locality in which the CVIC is located. All applicants will receive a site visit to ensure they comply with all requirements.
To apply please click here.