VISIT FLORIDA Marketing Planner Opportunity - Printed 12/08/2023
Welcome Center - Own a Welcome Center
Audiences: Consumers
Markets: In-state
Program Types: Welcome Center
Dates: Always-On
Commitment Deadline: N/A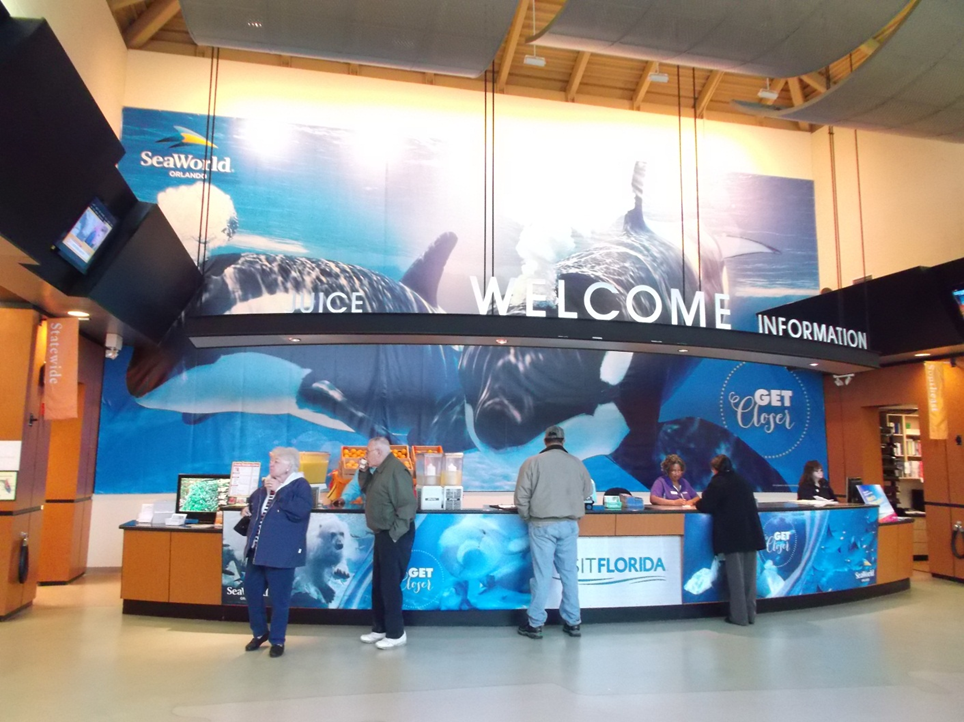 Own a Welcome Center Program
Interior: Make your destination or business the center of attention at one of our highway Welcome Centers. Marketing Partners can display large build-outs and banners, literature and giveaways. The marketing creative is only limited by your company's imagination. Participants may also provide shirts for Welcome Center staff to wear.
Exterior: Make a memorable impression on over 2 million visitors as they enter the Official Florida Welcome Center! Vivid perforated graphics are displayed on the entrance windows of the Florida Welcome Centers providing a great place to advertise current promotions and highlight destination or company brands.
Exclusively for Marketing Partners only, this program is available in three-month increments. The fee is priced per quarter per location (I-10, I-75, I-95). Partners must contact the administrative office to receive specifications, floor plans for each promotional area and to submit a proposal.
For additional information or to reserve space, contact Visitor Services at 850.205.3817 or DDodd@VISITFLORIDA.org.
Currently availability by location:
October 2023 - December 2023:
I-10 SOLD
I-75 SOLD
I-95 SOLD
January 2024 - March 2024:
April 2024 - June 2024:
I-10 SOLD
I-75 SOLD
I-95 SOLD
July 2024 - September 2024:
I-10 SOLD
I-75 SOLD
I-95 SOLD
Rates
Program
Marketing Partner
Web/Non-Partner
Savings
3 Months (Per Location)
$12,500.00
N/A
N/A